They already moved 20 million masks with 7 charter flights from China in April and plans to operate 6 such flights in May
Emons Air & Sea GMBH, Conqueror member in Munich and Stuttgart, Germany, has started to charter flights for the movement of masks and PPEs.
Mr. Hans Bayer the Prokurist of Emons Air & Sea GMBH states "The tremendously rising demand for protective clothing and masks and the lack of regular flight traffic between China and Europe has prompted us to start operating charter flights".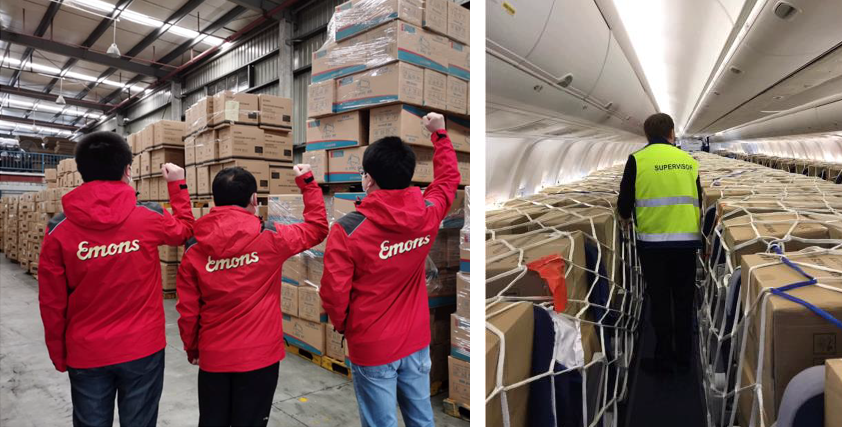 In total, Emons team has been able to move 1100 cbm and approximately 20 million masks, in just three weeks: "COVID19 has affected every one of us, privately and economically and extraordinary times require innovative solutions. In April we successfully operated 7 charter flights- 6 x B767 PAX, including on seat cabin load and one B777-200 PAX including cabin load, but with seats removed. That is why, we are very satisfied with the provided services and we expect it to increase more in the following months." continues Mr Bayer.

In  May, they are planning to take their service to a next level and supply CQR partners with a well-established service for five additional flights. "We have excellent possibilities for on carriage with our Emons organisation, so if any of our members have any inquiries, we will be happy to assist them." states Mr. Bayer.
Congratulations to Emons Air & Sea GMBH for coming up with such innovative solutions!