Ever since the pandemic started earlier this year, the corporate leaders have been prompted to rethink the conventional ways of operating their business. In order to carry on with their normal business without interruption and to stay in touch with their partners and peers, the freight forwarding industry is now turning to videoconferencing platforms as an alternative to visits and in-person meetings. As the Conqueror's 1st Virtual Meeting is all scheduled for October, today's blog topic is about the various benefits of online conferences.
Connect to collaborate
Our yearly meetings are conducted with the objective of getting the members together so that they can connect, collaborate, and get ahead with their businesses. However, given the circumstances, group gathering and face-to-face meetings are not an option. Videoconferencing will bring every member of the network together without compromising on social distancing.
It's almost as good as meeting face-to-face
Although nothing can beat the efficacy of direct face-to-face meetings, the one-to-one videoconferences are our best bet for 2020. Keep in mind that the meeting isn't going to be just a regular online conference over Zoom or Skype. Our special conferencing platform will allow you to make up to 32 one-to-one videoconferences with previously chosen agents. Being together with all your network partners in one platform, at one time will also bolster the sense of community within the network.
Increases accessibility for all the agents
One of the major reasons behind the popularity of virtual meetings is that they help to eliminate all obstacles in the way of participation. Online meetings even allow people with disabilities or mobility issues to take part in a conference. All you need is a stable internet connection and your laptop and you are all set to connect with your partners from 137 countries across the world.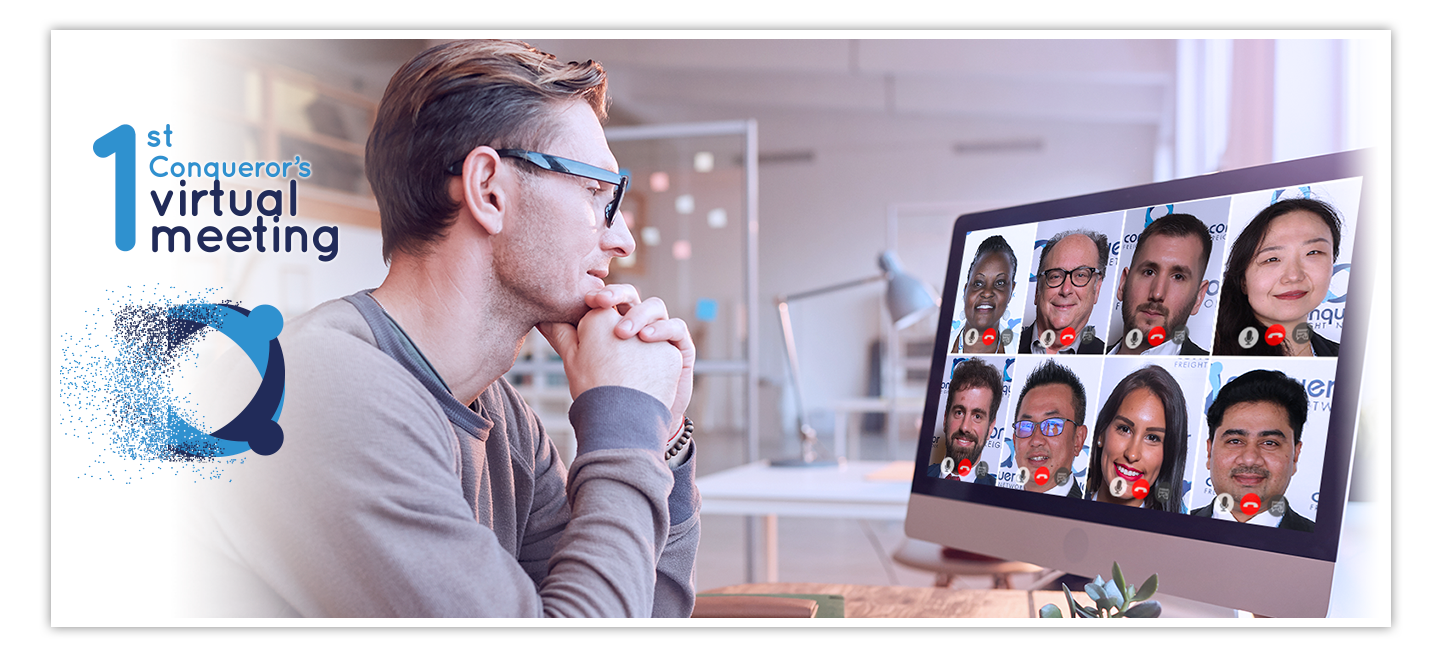 Your online networking opportunity in 2020
Just because we cannot meet in person doesn't mean that we have to pause our networking endeavours. Thanks to the technological advances we will be able to come together virtually without the slightest distraction. Due to health concerns travelling abroad and being in a group gathering isn't advisable which is the reason why members need to make the most of this opportunity.
Saves time and money
Yet another advantage of web conferences is that they help to save a lot of money and time. This year you do not have to take a few days off to travel to a foreign country for meeting your partners. The online nature of the meeting makes sure that not a single cent is spent on flight fares, hotel rents, visa fees and other accompanying expenses. This will result in substantial savings for your companies.
Although nothing beats the efficacy of an in-person meeting when it comes to networking, we have to make do with an online meeting because of the special circumstances we are in. Keeping this in mind members need to set a clear agenda and participate remotely for the best interest of their businesses.