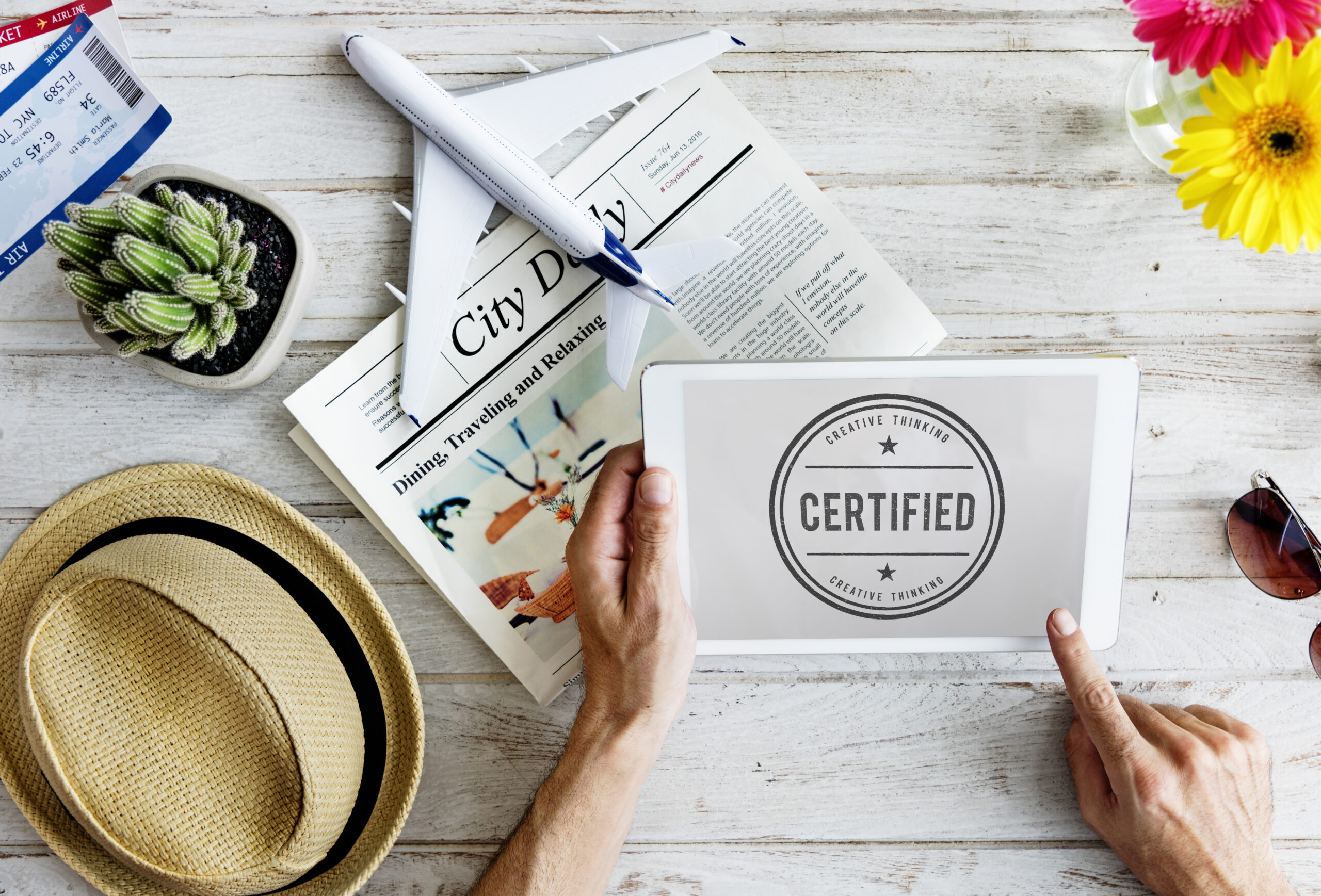 Small and mid-sized freight forwarding companies can substantially boost their credentials by obtaining certifications that will attest to their expertise in certain aspects of transportation and logistics. Independent freight forwarders who want to globalize their business and expand the scope of their operations should definitely find a niche in the sector and specialize in that. In today's post, we are going to discuss some of the most highly regarded accreditation in the freight forwarding industry and how they can help the logistics companies to stay competitive and strengthen the bottom line of their businesses.
The top certificates that will help freight forwarding companies to succeed
IATA (International Air Transport Association)
A large number of independent freight forwarders are considering becoming IATA Cargo Agents as this international certification can boost the reputation and prestige of the company leading to increased industry recognition. Freight forwarding companies that are into air cargo services can apply for registration as IATA Cargo Agent. As an IATA Cargo Agent, the logistics company will have to abide by a number of government-approved rules determining the rights and duties of both the agent as well as the airlines. It also enumerates all the procedures and requirements for agents looking forward to getting official approval from the industry.
The IATA Cargo Agency programme allows air freight forwarders to get industry recognition in terms of financial and professional expertise while regulating the relationship between the airline and the sales agent. Currently, IATA along with FIATA is optimizing their Air Cargo Program to cater to the needs of the air cargo industry in a more effective way that would be more advantageous for both the forwarder and the airline. Therefore, if you are seeking to specialize in the air freight sector, then, obtaining an IATA certification can bring you a host of advantages.
FIATA (International Federation of Freight Forwarders Associations)
FIATA is an association of freight forwarding companies that has consultative status with the United Nations. In other words, documents generated by FIATA have a bearing on international trade laws. Most governmental authorities as well as private organizations recognize FIATA as a representative body of the international freight forwarding industry. Presently, they consist of 109 Association Members with over 5,500 Individual Members. Additionally, FIATA members are represented by over 40,000 freight forwarding companies from all over the world.
Competent independent freight forwarders can choose to become Individual members of FIATA. It will immensely help to augment the reputation of the member freight forwarders. Moreover, the reputation associated with being a member of a highly protected brand like FIATA will allow the freight forwarder to obtain new projects.
ISO is the abbreviation for International Organization for Standardization- an independent international body that comes up with quality and consistency standards. In the freight forwarding sector, poorly executed operations can ruin the reputation of a company. The ISO 9001 certification will allow independent freight forwarders to assure their clients that all their processes will abide by strict universally acknowledged quality standards.
Obtaining this certification entails a long training process and audits that can take up to several months. As a result, when a freight forwarding company is ISO certified the customers can rest assured that they are fully committed to providing quality services. As stated on the official website of ISO, "ISO 9001 is a standard that sets out the requirements for a quality management system. It helps businesses and organizations to be more efficient and improve customer satisfaction."
This certificate will make the following points clear about the logistics companies:
-Constant enhancement of services- your clients and partners will understand that they are teaming up with a leading company
-Management- Your logistics company has set objectives and your team is doing their best to achieve them.
-Optimum risk and opportunity management- you are striving to identify your weak points and focus on finding solutions.
-An integrated method- the recent addition to the ISO standard implies a comprehensive management system that will result in a flexible and streamlined business.
Logistics training and certifications for managers and employees
In a volatile and complex industry like transportation and logistics, continuous training is not just important, it is imperative. Not only will it enhance your career, it will also enable you to grow and sharpen your professional skills, and expertise. Furthermore, comprehensive logistics courses will surely help you to create a resilient team of professionals who can easily adapt to the changing requirements of the industry. No matter how good you are at solving logistical issues, there is always room for improvement.
Keeping this in mind, Conqueror Freight Network– the largest exclusive logistics network in the globe, has been offering freight forwarding courses for their members. Conqueror has partnered with internationally recognized institutes of international trade and freight forwarding to provide a wide range of Freight Forwarding Courses. The first one is CIFFA (the Canadian International Freight Forwarders Association) and the second one is Container Xchange.
The first CIFFA course is on International Transportation and Trade which focuses on the basics of freight forwarding with special reference to global trade. Among other things, it will teach students about risk management, selection of the right Incoterm, freight charge and load shipment calculation, logistics equipment, documentation, and more.The second course provided by CIFFA is called Essentials of Freight Forwarding. This online programme will allow candidates learn about topics like export packaging, commercial documents, regulatory compliance, moving hazardous materials, quote creation, risk mitigation, international payment methods, cargo insurance, and other related topics.
Only Conqueror members can participate in the above course.
Dangerous Goods certificate
Dangerous goods training can greatly contribute to the success of a freight forwarder since there are tonnes of industries that need the transportation of hazardous cargo on a regular basis. Obtaining the dangerous goods certification will enable a logistics company to move petrochemicals, inflammable liquids, toxic or infectious substances, firearms, flammable solids, explosives and many other dangerous cargoes for a range of industries.
Dangerous cargo is a specialized sector that requires a lot of training on the part of the handlers. This is the most important factor that can prevent disasters from happening. The person in charge of handling the goods needs to obtain a TDG (Training in Dangerous Goods) certificate. This certification determines that the person has knowledge and experience of all topics related to DG and has gone through extensive training regarding the movement of hazardous cargo. There is an increasing demand for trained and skilled logistics professionals who can efficiently pack, load, and monitor the smooth movement of hazardous substances.
AEO (Authorized Economic Operator)
The World Customs Organization (WCO) introduced the concept of AEO to tighten the security for imported and exported cargoes all around the globe. Several countries promptly adopted this accreditation to foster their customs security measures. Simply put, the AEO certificate entails the global movement of cargo that is approved by the national customs authorities. This certificate offers freight forwarding companies a globally recognized security standard. Furthermore, it certifies the freight forwarder as a secure and trustworthy trading partner. Usually, the holders of this certificate get preferential treatment from the customs authorities.
AEO certificate holders get a lower rate for the physical inspection of cargo and are allowed deferred payment of duties. Moreover, it substantially improves their relationship with government bodies and customs authorities. It even lowers the possibility of cargo theft. Customs officials everywhere have the dual responsibility of protecting the borders from illegal trade and promoting legitimate trade at the same time. This is precisely what AEO helps to achieve. Furthermore, this certification has now evolved into an industry standard. It allows freight forwarding companies to affirm their eligibility for governmental discretion, assistance, and priority.