As 2020 is coming to an end we are desperately hoping for the arrival of the vaccines in our respective cities in order to eradicate the virus and get back to our normal lives. Despite all the hurdles posed by the pandemic, the Conqueror team has managed to provide indispensable services to improve the bottom line of our member companies. In today's post you will find a brief summary of all the achievements of the Conqueror team in 2020 and our resolutions for 2021.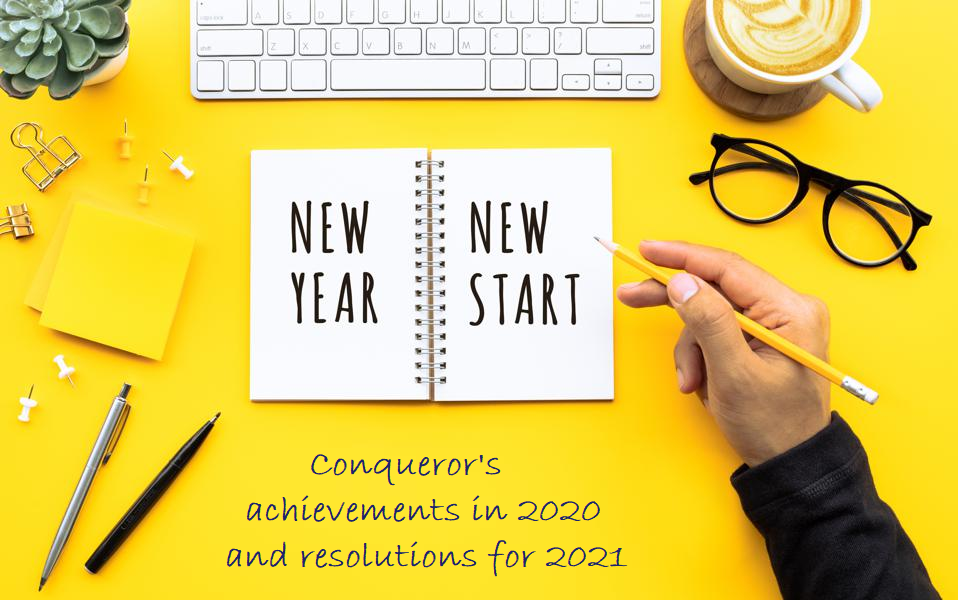 The best achievement in 2020:
A Successful Virtual Meeting
We organized Conqueror's Virtual Meeting, from 27th to 28th October for the first time and it yielded a remarkable outcome. It gave the members a chance to get together and discuss the prospects of exchange of projects. During the meeting we presented the new improvements of FreightViewer, like our agreement with important co-loaders to integrate the main buying tariffs on a global scale into the software.
A big thanks to:
Conqueror Members
We know that 2020 has been a tough year and that the situation is unfortunate worldwide, so we would like to extend special thanks to all Conqueror members for their continued trust and support and for making our network a potent one.
One wish for 2021:
Celebrate the Annual Meeting in Doha, Qatar
Even Conqueror's Virtual Meeting was an outstanding success, we are also looking forward to meeting all of you in Doha, Qatar, next year. That is why we would like to wish that the pandemic's situation will make it possible.
The main goal for 2021:
Offer members the best services
In 2020, Conqueror has presented the members with a new, impeccably designed online brochure that can be personalized by them virtually, as well as a platform to celebrate Virtual Meetings, a brand new blog section on our website and many new features of FreightViewer. In 2021, we will continue working tirelessly to offer members the most updated services for them to increase their businesses and compete worldwide.
The most important challenge in 2021:
Keep growing
This year even with the special circumstances Conqueror has welcomed 20 new members. Conqueror team will keep working hard so that in 2021 we grow even more in order to expand the network and increase the cities and countries covered.
Season's Greetings and Happy New Year to everyone! We hope that 2021 will turn out to be a healthier and happier year for all of us!