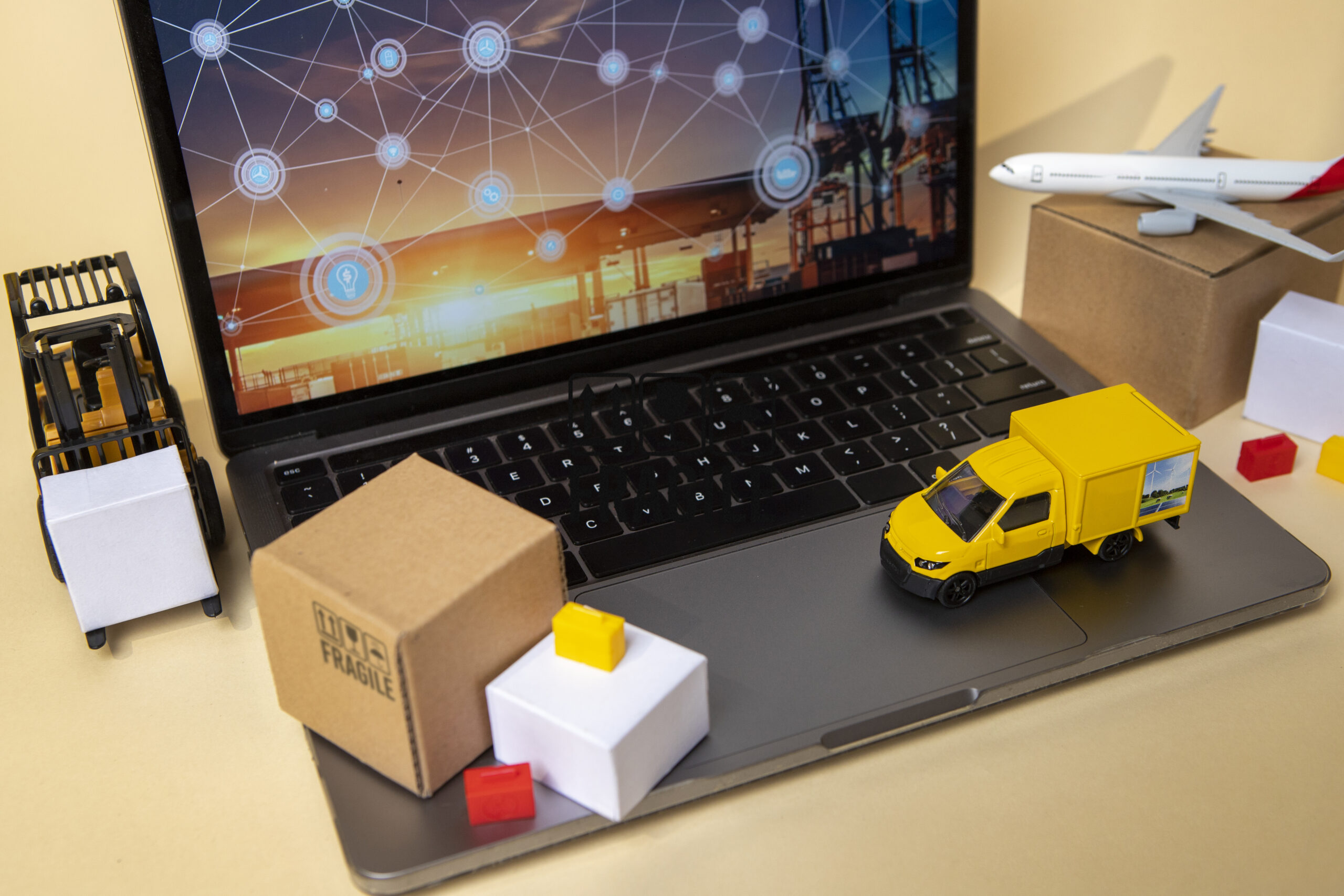 In an era of digital freight forwarding, the traditional logistics companies are actively seeking ways to close the gap and remain competitive with the big names in the industry. By embracing innovative technologies and adopting new strategies, established freight forwarders are finding opportunities to leverage their expertise while staying ahead of the curve. This article explores how traditional freight forwarding companies are bridging the divide and integrating digital solutions into their operations so as to deal with digital disruption.
What is digital disruption?
Digital disruption refers to the impact caused by the introduction and integration of innovative digital technologies, capabilities, and business models that significantly alter the culture, market dynamics, industry landscape, or operational processes of a particular sector. This disruption happens when digital advancements disrupt traditional ways of doing business, transforming customer expectations, behaviours, and preferences. Additionally, it often leads to the creation of new market opportunities while challenging established players and traditional business models.
For example, digital disruption in the logistics sector has resulted in the emergence of digital freight forwarding which has changed how services are delivered, consumed, and experienced. It is driven by technologies such as artificial intelligence, cloud computing, big data analytics, the Internet of Things, and mobile applications, among others. These disruptors can reshape entire industries, creating new market opportunities while rendering traditional business models obsolete. Companies that fail to adapt to these disruptions risk being left behind, while those who embrace digital transformation can gain a competitive advantage and thrive in the new digital era.
Advantages of digital disruption
Digital disruption brings forth a plethora of new opportunities and significant benefits, that are listed below.
Greater Customer Satisfaction
Digital disruptions can considerably increase customer satisfaction by providing easier access to desired products or services exactly when they are needed. Furthermore, disruptive technologies enable customized experiences tailored to individual customer preferences.
Access to New Markets
Digital disruption opens doors for businesses to enter previously inaccessible markets. This can occur through the creation of entirely new markets or by providing easier access to existing ones. A prime example is the rise of online shopping, which allows businesses to reach global consumers irrespective of their geographical location.
Creation of New Business Models
Digital technology paves the way for the emergence of novel and efficient business models that outshine traditional approaches. Such transformations are crucial for businesses to maintain competitiveness and relevance in a rapidly evolving marketplace.
Enhanced Operational Efficiency
Digital disruptions offer the potential for businesses to optimize their operations and enhance efficiency. By leveraging digital tools and technologies, organizations can streamline processes, automate tasks, and leverage data-driven insights. This results in cost savings, improved productivity, and overall operational effectiveness.
The emergence of digital freight forwarding is the answer to digital disruptions
Independent freight forwarders have started embracing digitalization by investing in advanced technology solutions. They have upgraded their systems and implemented cloud-based platforms to streamline their operations, improve efficiency, and enhance communication with customers and partners. By adopting automated documentation, real-time tracking, and integrated systems, they are now providing a more seamless and transparent experience for their clients, narrowing the technological divide.
Furthermore, digital freight forwarding is prompting logistics companies to proactively seek partnerships with technology companies and startups. These collaborations allow them to access innovative technologies such as blockchain, AI, and IoT. By integrating these disruptive technologies into their existing infrastructure, they can enhance supply chain visibility, optimize processes, and improve overall performance. This strategic approach enables them to make the best use of digital disruptions while leveraging their own industry knowledge and experience.
Customer-centricity has also become a top priority for traditional freight forwarders. They have invested in digital platforms that offer instant quote generation, real-time shipment tracking, online booking capabilities, and self-service options. By providing a user-friendly and intuitive interface, they aim to enhance the customer experience and meet the expectations set by digital disruptors. This focus on customer service enables them to retain their existing clients and attract new ones, reducing the gap between traditional and digital forwarders.
How traditional logistics companies should cope with the digital disruptions?
Although it is undeniable that digital freight forwarding has revolutionized customer experience with its modern technology-driven approach, traditional forwarders who have embraced technology are also thriving by leveraging their unique expertise and advantages. The success of established independent freight forwarders over the years is attributed to several distinct advantages that are not easily replicated by new digital entrants. These advantages include:
Extensive Global Network: Reputed forwarders have built a vast network of global offices and industry partners, providing them with invaluable local market knowledge and performance insights.

Strong Relationships with Carriers and Service Providers: Over time, logistics companies have cultivated long-standing relationships with carriers and other service providers. These relationships enable them to negotiate better rates and receive prompt responses, ensuring efficient and reliable logistics services for their customers.

Experience and Knowledge: Lastly, experienced traditional forwarders possess in-depth hands-on experience and industry-specific knowledge that cannot be acquired overnight. This expertise enables them to offer valuable insights, guidance, and customized solutions to meet their customers' unique requirements.
However, they need to embrace digitization while leveraging these advantages, to protect their market share and compete effectively against digital forwarders.
Implement digital transformation
In today's world, where consumers are increasingly relying on online platforms for various needs, manual and traditional processing methods are no longer sufficient. Recognizing this shift, established forwarders have embraced logistics technology platforms that provide transparency, control, and ease of use, meeting the evolving expectations of their customers. Logistics companies that modernize their businesses from top to bottom gain meaningful advantages for all stakeholders involved. They can offer improved visibility, streamlined processes, and enhanced customer experiences, aligning themselves with the expectations of today's digitally-driven logistics landscape.
Conqueror Freight Network has secured its position as one of the best freight networks by becoming the first international logistics network to provide instant quoting ability to our members. Our member-exclusive platform FreightViewer, allows the members to digitize the process of uploading contract rates, allowing them to share it immediately with their clients and partners. As a member, you can provide your clients with a quotation almost instantly without having to make them wait for two or three days. This tool organizes all the freight rates in one platform, enabling you to create a detailed customized e-mail or PDF for the requested quotation. This quotation can be mailed to your clients and partners immediately. FreightViewer also provides personalized websites for all members to share their rates and achieve a greater business volume. Moreover, Conqueror's FreightViewer department works round the clock to add new features and updates to this software.
                                                      Join us today to take your freight forwarding services to the next level!