90% of the outbound horse shipments in Thailand and 60% of the inbound ones are handled by CQR Bangkok
During the year 2013, Trans Air Cargo organised the shipping of around 200 horses between Bangkok and Europe/USA and also within Asia.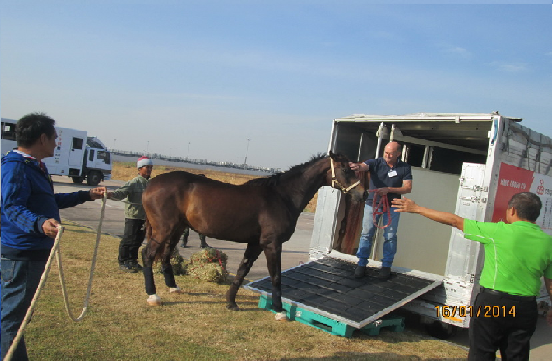 Their latest horse shipment was in January this year and consisted of 3 horses being shipped from Bangkok to France via Luxembourg on CV. The customer was the Chairman of the Endurance Horse Riding Club Thailand who was going to attend a competition in France.
The team loaded the horses into a soft-floor horse box and provided feed and water during transportation. "We have many years of experience in handling horse shipments, and the continued customer satisfaction is helping to build our reputation and now the challenge is increasing our customer base," explained Kantorn, Overseas and Projects Manager.