CONQUEROR is proud to announce that CQR Dammam has been selected as a finalist for the LOGISTICS AWARD category at the 2015 LLOYD'S LIST MEIS AWARDS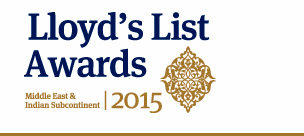 Criteria – This award goes to the shipping or logistics company that has worked with shippers not only to provide ocean transportation but a total logistics package with full end to end supply management across both the sea and land sectors within the Middle East and Indian Subcontinent.
"This is our first time being a finalist. Our parent company ROVER LOGISTICS FREIGHT in Dubai has been nominated many times but with our set up in Saudi Arabia being fairly new, just a few years, we are pleased to be nominated in this year's awards" said Mufeed Mohammed Ali Business Development Executive.
We wish CQR Dammam luck and invite all members with shipments in their city to get in touch with the team.