We are pleased to announce that the CQR member for Dammam has been awarded a certificate of appreciation from Emirates Skycargo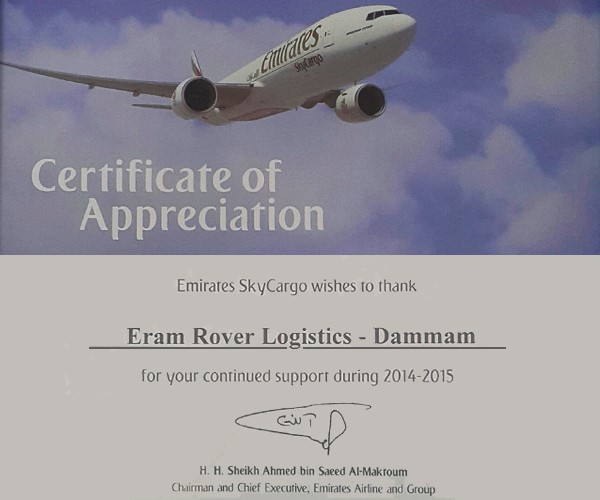 It was received in relation to their excellent contribution and their handling of shipments over the course of the year 2014-5. Alongside the certificate, they also received a A380 crystal aircraft model to mark the achievement, which will be proudly displayed by the team at the Eram Rover Logistics headquarters.
This marks the second award of the year for the CQR Dammam member, having been a finalist in the 2015 Lloyd's List awards for the Middle East and Indian Subcontinent sector. The company is a joint venture between Eram Group and Rover Logistics, to create the perfect blend of a wide network, a wealth of experience and a focus on offering an unmatched quality of services to customers. As such it is not hard to see why they are receiving recognition from across the industry.