To commemorate this special event they have created a short video about their journey in the last ten years
TF Group SRL, Conqueror member in Livorno, Italy, has recently celebrated their 10th anniversary. They have created a commemorative video of their 10th Anniversary that provides a fair idea about the company, its journey and its expertise.
They established their company back in 2012 with a handful of employees. Since then, they have been offering customer specific transportation solutions and working relentlessly to build trust and expand their operations.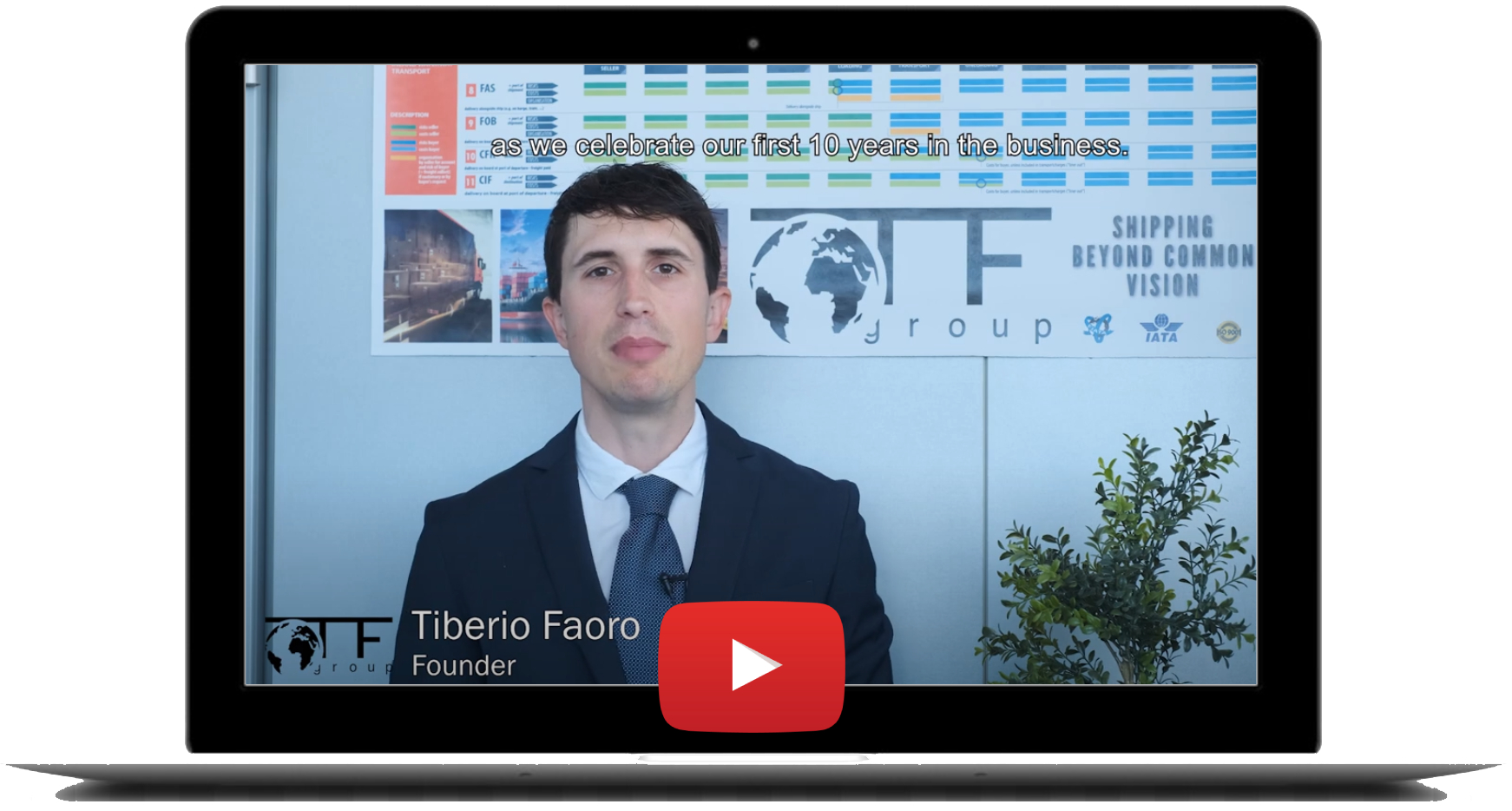 With a vast network of trustworthy partners across all the major ports and airports, they have managed to extend their reach to every continent. Additionally, the proficiency of their team in air, sea, and ground freight allows them to offer door to door services worldwide.
In the words of Alessandro Galati, Overseas Coordinator of TF Group SRL, "Some of the tools that have helped us growing over the years are the implementation of ISO 9001 quality management system for our operations, and the obtaining of the IATA certification. Thanks to our young and proactive team, our company has been offering dedicated service to our customers, imposing ourselves on the market, and providing 360°assistance for our clients throughout the shipping process."
Congratulations to TF Group SRL and all the best for their upcoming projects!