Registration for this course provided by CIFFA is open now
Conqueror Freight Network's online logistics course on Essentials of Freight Forwarding provided by CIFFA will commence on 15th September 2022. Enrollment for this course is open now until 14th September 2022. Conqueror members who want to participate in this freight forwarding course need to access the Members Area and click on the "logistics courses registration" button, on the dashboard on the left of the page.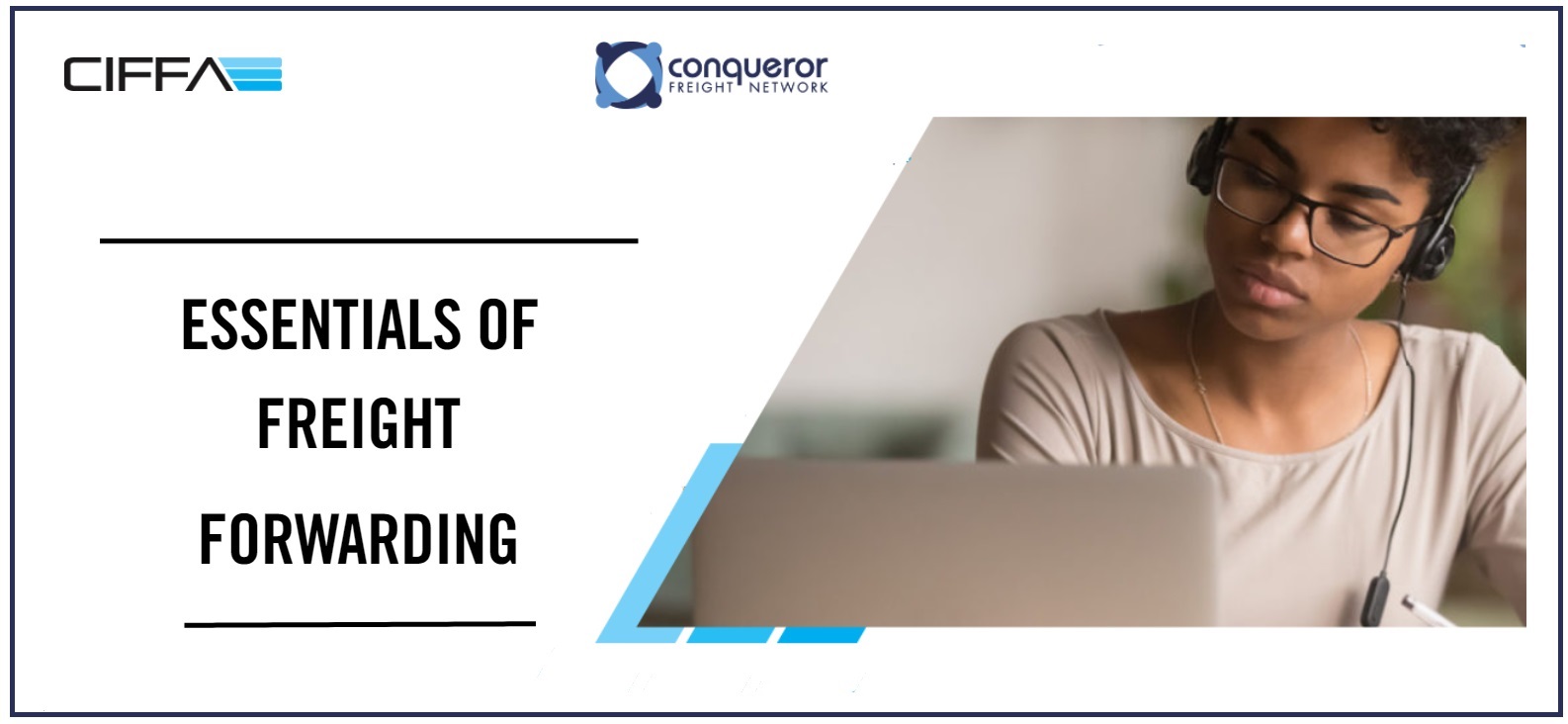 Click on the above image to learn about the course in details

The Essentials of Freight Forwarding course covers topics like commercial documents, regulatory compliance, hazardous cargo transportation, export packaging, quote creation, risk management, cargo insurance and a variety of other topics relevant to the freight forwarding sector.
Moreover, members who have enrolled will get access to fully narrated lessons that include case studies for a more in-depth learning approach. Additionally, participants will receive e-books that can be viewed on up to three devices. This freight forwarding course will help both experienced forwarders and newcomers to stay updated with the latest industry trends.
The course participants will need around 65 to 75 hours of study time for course completion. Additionally, candidates need to sit for an online exam after completing the course. On successfully passing the exam they will receive a globally recognized certificate from CIFFA.
The online logistics course will give Conqueror members the right opportunity to attain career advancements. Moreover, the hands-on training and productive course experience from an internationally recognized logistics course provider like CIFFA will allow them to elevate their job profile.
For further details about the Essentials of Freight Forwarding course click here.