Conqueror's media partnership with GlobeNewswire will greatly help to boost the online visibility of the logistics network
Conqueror Freight Network- the largest exclusive logistics network on the globe, has teamed up with GlobeNewswire. GlobeNewswire is one of the world's largest news distribution networks publishing real-time news releases from international brands. They drive brand awareness and generate media coverage with targeted news distribution to media and consumers worldwide.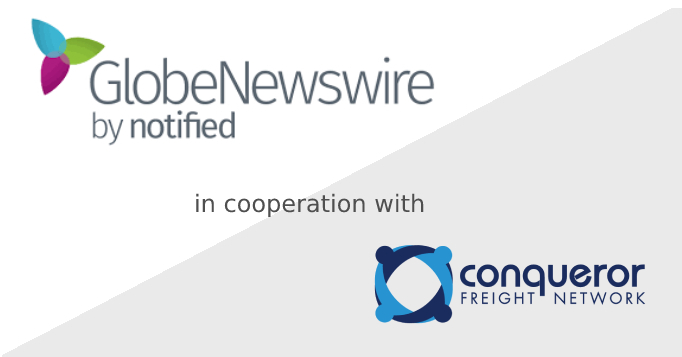 GlobeNewswire specializes in the distribution of corporate Press Releases, financial disclosures, and multimedia content to media, investors, and consumers worldwide. Presently, they are covering over 130 countries in 35+ languages.
To quote Antonio Torres, the President and Founder of Conqueror Freight Network, "As the largest exclusive freight network, Conqueror, will surely benefit from this strategic media partnership. This media cooperation will allow us to have widespread visibility worldwide and eventually help us further extend the outreach of our network."
Click on this link to check out the website of GlobeNewswire.