This day trip in and around Doha will allow the members to to socialize in a comfortable and friendly environment before commencing the formal business meetings
Conqueror Freight Network's 9th Annual Meeting at Doha, Qatar, to be held from 6th to 8th February 2023, will include an option group tour for the delegates and their spouses. This group tour will take the members for a desert safari ride to the picturesque sand dunes near the inland sea close to Doha.
The Day Trip will start on 6th February at 9 am. Members will be able to go for an adventurous dune bashing ride while enjoying the breathtaking view of the desert and the sea. Following the ride, members will be lunching and resting at a camp equipped with traditional Bedouin style tents. There is also the option of participating in sporting and swimming activities at the comfortable beach side camp. Members will be dropped to the hotel premises at 17:00 so that they have time for the on desk registration and attend the Welcome Cocktail reception.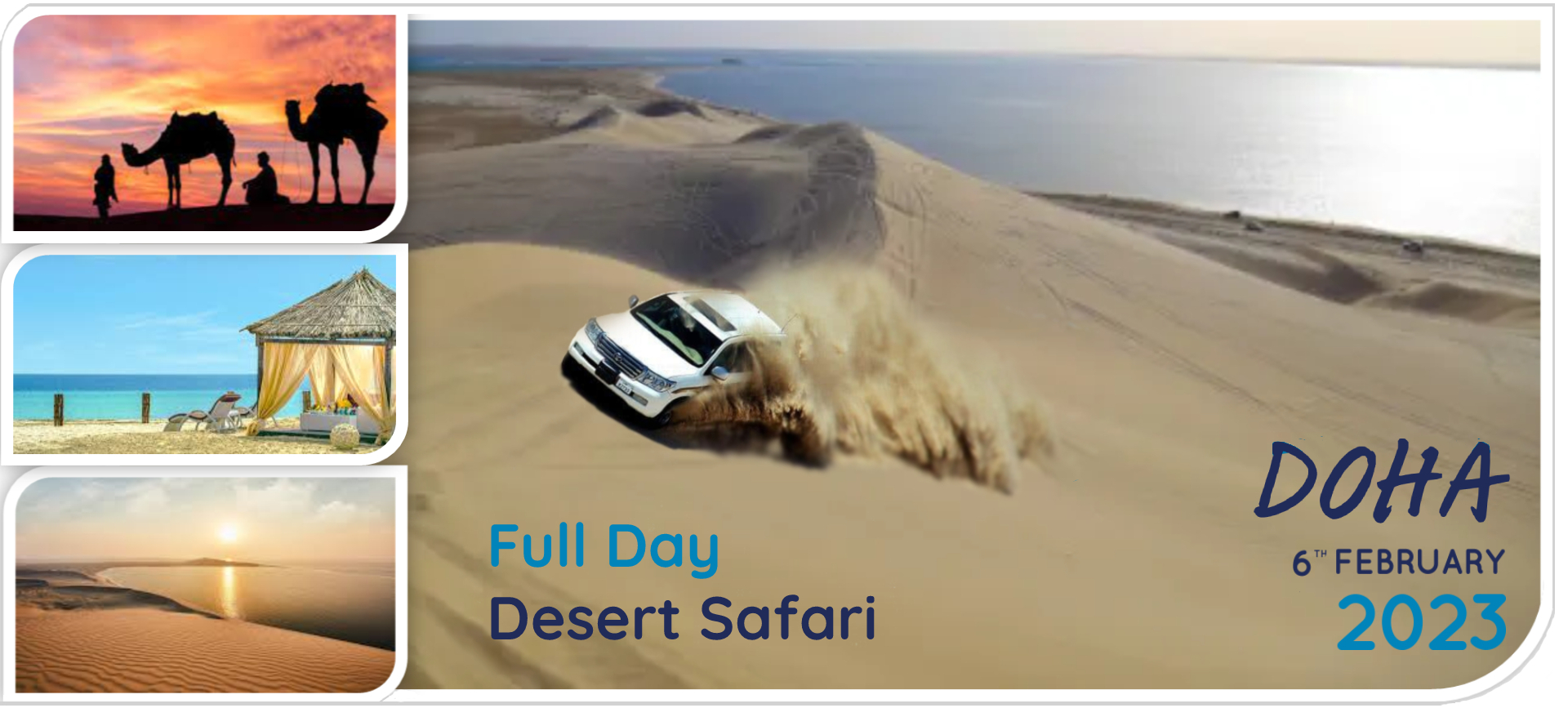 To quote Mr. Antonio Torres, the President and Founder of Conqueror Freight Network, "This group tour will be a fantastic way of bolstering the networking activities of the delegates. We have come up with the idea of this corporate tour to inspire better communication and team building activity among the members."
Additionally, the trip will also help to break the ice between members who are not yet acquainted and smooth the path for a lasting partnerships. One of the major reasons of organizing this group trip is to ensure improved communication among the members of the Conqueror team.
Conqueror members can register for the meeting by clicking here. To join the Day Trip members just need to select the 'Day Trip' option while completing the registration.