Registration for Conqueror's 7th Annual Meeting is now open!
We are delighted to announce that Conqueror's 7th Annual Meeting will be held at The Laguna Resort & Spa, Bali, Indonesia, from 6th to 8th May 2018.
Agents from Conqueror, the 2nd largest freight forwarding network in global coverage worldwide, will meet in Bali from 6th to 8th May 2018 to meet face to face and build strong business partnerships with current and potential partners from other parts of the world.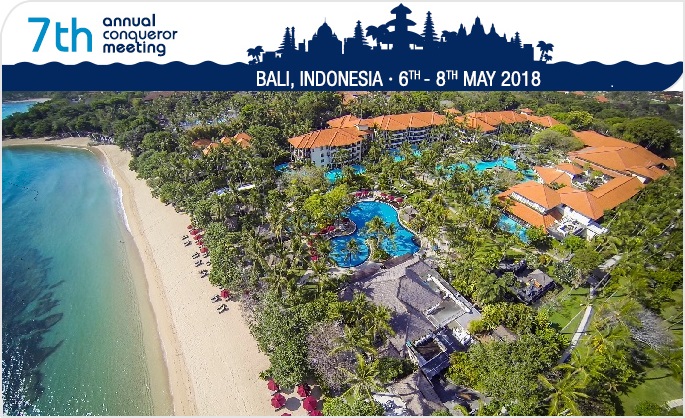 Each agent will have two days of up to 32 one-to-one meetings. In addition to these meetings, there will be a welcome cocktail party, a Gala dinner and opportunities in between to meet, discuss, and do business throughout the event.
The Annual Meeting is one of the most important keys for freight forwarders to compete with the largest multinationals. It is through this that CQR members come together in one place at one time, reducing expense and time spent away from the office. Instead of travelling to country after country and city after city to meet the same amount of people and exchange the same amount of business, you travel to just one. Conqueror's 7th Annual Meeting is not to be missed!
Registration is now open
, so all agents are invited to register 
here
.