Conqueror members are going to get together for the 10th time to forge enduring connections with reliable logistics partners around the world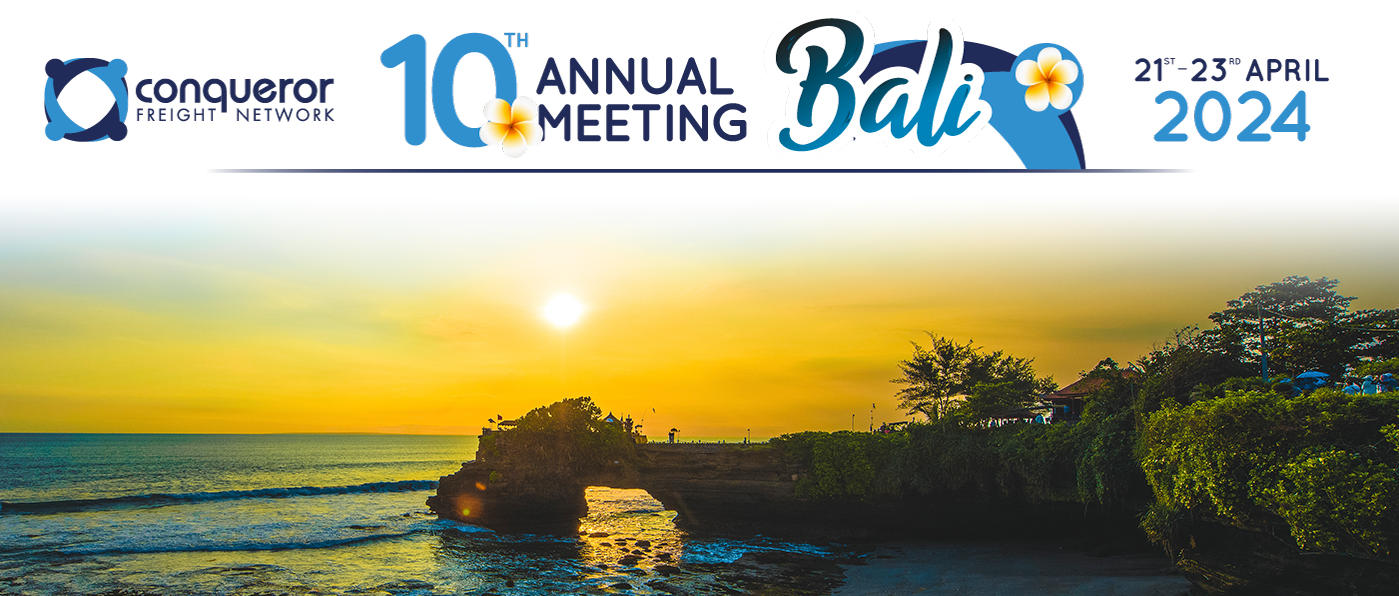 Conqueror Freight Network's 10th Annual Meeting will take place from 21st to 23rd April 2024 in Bali, Indonesia, at the Intercontinental Bali Resort Hotel. The meeting is a unique opportunity for Conqueror agents to promote their company and secure new businesses by connecting with freight forwarders from over 140 countries. It will highlight the bottom line of the business of the delegates and allow them to make the most of your membership.
The freight forwarders conference will kick off with a Welcome Cocktail Reception on the first day of the event. This will allow the delegates to warm up with their partners before starting the serious business discussions on the following day. During the conference, each participant can engage in up to 32 one-to-one meetings with their pre-selected network partners. These one-to-one meetings, which serve as the cornerstone of the conference's business activities, play a vital role in promoting networking and collaboration among the participating delegates.
"For more than a decade, Conqueror's in-person meetings have been allowing our agents to thrive, connect and collaborate while unlocking new business horizons. Moreover, we have put in a lot of effort to make sure that the members get to make the best of our yearly conferences. This one-of-a-kind yearly event will act as a powerful sourcing hub for our members to create long-term partnerships with trustworthy freight forwarders worldwide," says Antonio Torres, the President and Founder of Conqueror Freight Network.
Moreover, face-to-face communication will help to bring a sense of community within the network. It will enable all the agents to socialize and interact which in turn lays the foundation for trust and a better working relationship. Some of the other highlights of the event include a corporate group tour, a welcome cocktail reception, and a dinner party. These social activities will contribute to achieving a perfect balance between business and leisure throughout the conference.
More information about the meeting will soon be published on Conqueror's Annual Meeting page.