They moved the massive breakbulk cargo via a Cosco Shipping vessel from Hamburg, Germany, to Qingdao, China
Kwise Logistics Co Ltd, Conqueror member in Qingdao, China, has successfully moved a breakbulk cargo from Hamburg to Qingdao. The shipment consisted of a 58 Mt propeller which had a dimension of 880 x 860 x 200 cm. As a veteran ocean freight service provider, they arranged for port to door movement of this shipment thereby providing end-to-end logistics solution.
They were responsible for several aspects of the project. This included vessel booking, and coordinating with the port authority to discharge the propeller. Additionally, they were also in charge of lashing/securing the cargo on the truck and delivering it to the consignee's premises. The odd size of the cargo posed significant hurdles which were overcome successfully.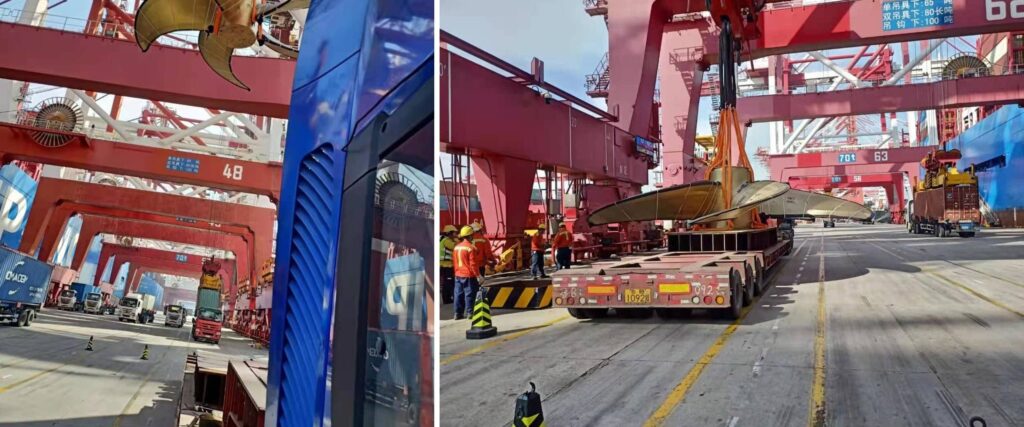 As stated by Richard OIuyang, the General Manager of Kwise Logistics, "Due to the massive size of the propeller, our team had to dismantle and raise the wires at the gate of Qingdao port. We immediately restored the dismantled gate and wires after the propeller passed by. Moreover, we also had to dismantle the telephone poles and raise the wires while delivering the shipment at the consignee's premises. Our experienced team managed to pull off the job perfectly and send the shipment right on time."
Congratulations to Conqueror Qingdao and all the best for their future projects!