The virtual meeting is your once in a year opportunity to increase the outreach of your company right from the comfort of your home or work station
Conqueror's 2nd Virtual Meeting is all set to take place on the 29th and 30th November on our bespoke meeting platform. The cloud conference will bring together network members from over 50 territories on one platform for increasing the number of concerted projects within the network.
The online one-to-one videoconferences that constitutes the core of the event will result in productive communication among the delegates. During the time of the pandemic, this is the only way to do the groundwork for several collaborative projects in the coming months. Members will get to conduct as many as 28 one-to-one videoconferences with previously chosen partners. Make sure to carefully check your time zone before starting with the conference.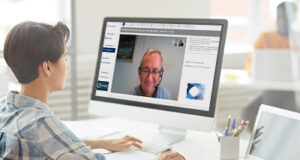 Apart from the one-to-one meetings, you will also get to take part in the FreightViewer workshops to be conducted by our FreightViewer Coordinator Andea Martin. Additionally, there is also the opportunity for informal chat sessions with your network partners during the coffee breaks.
Our tailor-made conferencing platform will ensure a seamless videoconferencing experience as per your agenda. In a time when this industry is reeling under the effect of container crisis, space shortage, stiff competition, and rising prices, it is crucial for the small and mid-sized entrepreneurs to collaborate and nurture their businesses. So make sure to prepare for the one-to-ones and do not forget to do a little research about the partners you're about to meet. Preparing a soft copy of your company brochure will help you showcase the accomplishments of your company. Lastly, ensure that your laptop, mic, and internet are in perfect working order. Make your company stand out from the rest!
Hope you have a highly productive online conference!