The seminar hosted by PTN Events brought together digital innovators in next-generation technologies
Andrea Martin -Conqueror's FreightViewer Coordinator, took part as a speaker in the Container Shipping Conference celebrated online on 30th– 31st May, presenting the topic "The importance of a digital strategy for freight forwarders". Conqueror's FreightViewer Department chose this topic with the aim of exposing the need of establishing new strategies and procedures to cope with disruptive changes in Industry 4.0. Andrea Martin tackled three points: the impact of Industry 4.0 in the logistics industry, how to find a place in this new industry based on a digital strategy and the challenges this process may come with.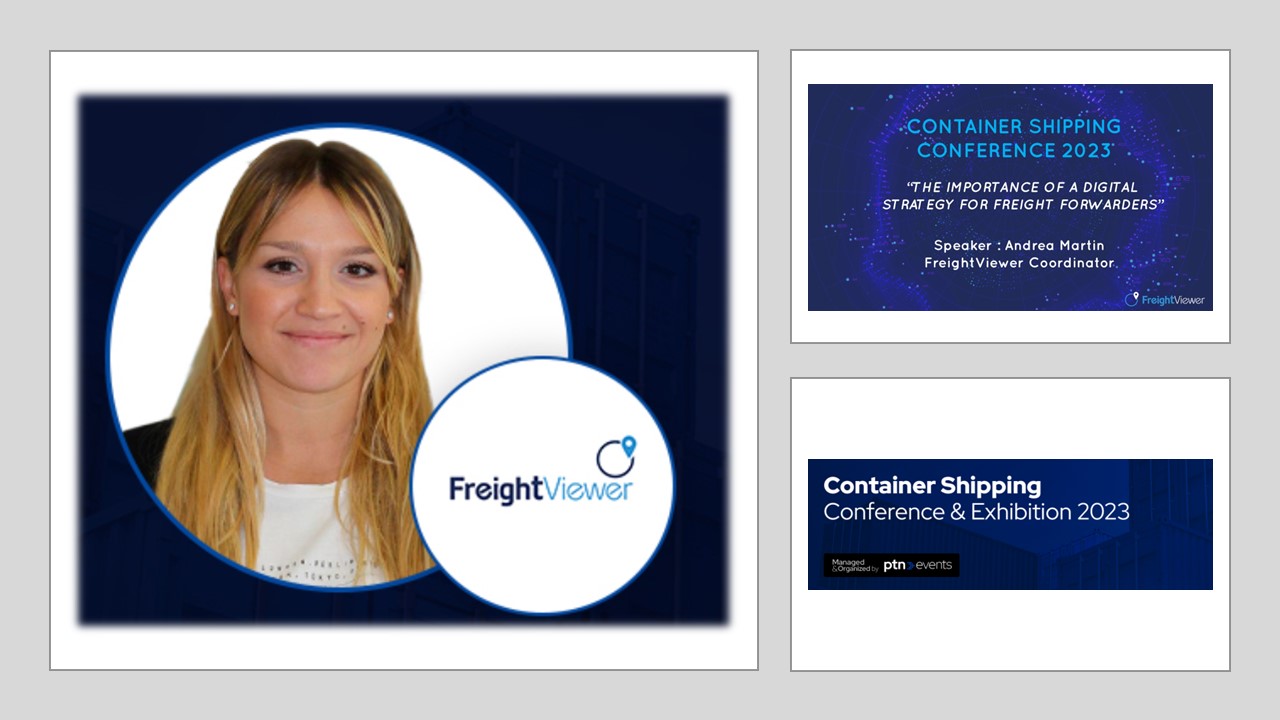 During her speech, Andrea Martin highlighted the importance of developing a digital strategy within the logistics business to cope with the technological changes in the industry. In addition, she pointed out how FreightViewer helps members to implement digitization, underlining the two most important advantages the platform has – connectivity between members and the ability to be online. Lastly, Martin finalized her participation talking about all the challenges this process will come with.
The Container Shipping Conference assembled several experts to explore insightful topics on container optimization and platform collaboration, causes and impacts of port congestion, accelerating digitalization, investment scenario and solutions for improving efficiency. The conference brought together global container shipping professionals to understand and discuss international market issues and technical challenges. It enabled attendees to gain insights from the best leaders of the industry and get to know new approaches to improve their knowledge in the future tools and tactics from the sector.
In the words of Antonio Torres, CEO and Founder of Conqueror Freight Network, "We are always keen on participating in conferences which bring out the digital innovations in the industry. It helps both our members and us to be informed about the latest developments in logistics sector. Plus, it gives our member-exclusive transport management software, FreightViewer, a place in a new digitized era where establishing a digital strategy becomes no longer optional but mandatory for freight forwarders. We thank PTN Events for this invitation, it has been a pleasure for us."