This new smart phone compatible web application will help members to effectively navigate through the agenda of Conqueror's 9th Annual Meeting in February
Conqueror Freight Network has created a new website application that will allow the agents to seamlessly access every detail of the meeting once they reach the venue. Conqueror's 9th Annual Meeting will take place in the Intercontinental Hotel in Doha, Qatar, from 6th to 8th February 2023.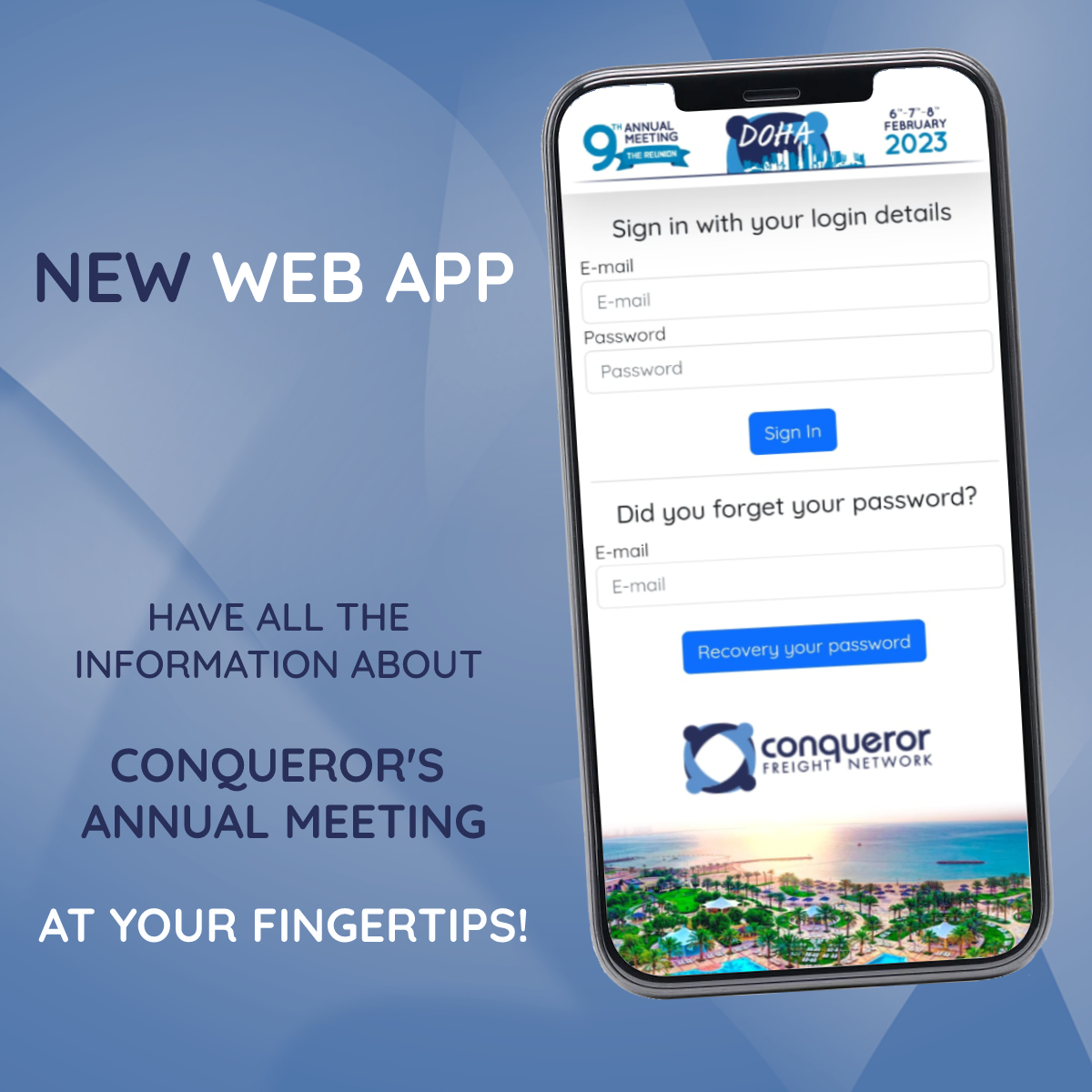 On reaching the meeting venue, members can use this web app from their phone and log in by entering their email and password. With the help of this web application,Conqueror members will be able to browse through all the required information pertaining to the day-to-day agenda of the Annual Meeting. Moreover, this web app will place every detail about the event at their fingertips including the delegate list with the name of every delegate and the city and company they are representing, the programme and activities, some tips for travelling to Doha, etc.
"We have created this new smart phone compatible web app to make the event simple and hassle-free for all our delegates. Additionally, this portal will help to collate all the important information in a comprehensive web app allowing our delegates to access every meeting information with just a few taps on their phones. We make sure to enhance our services in every possible way to offer the best experience for our members and I am sure that this app will precisely serve this purpose," says Maria Serrano, the PR and Event Coordinator of Conqueror Freight Network.