Conqueror's 9th Annual Meeting held from 6th to 8th February in Doha, Qatar, brought together over 100 network members allowing them to meet in person for enhanced networking and collaboration
Conqueror Freight Network's 9th Annual Meeting held at the Intercontinental Hotel in Doha allowed over 100 network members to assemble under one roof to promote their companies, expand their international presence, and secure new projects from their logistics partners. Seven prominent logistics news websites- Cargo Breaking News, AJOT, Novo Logistica, and Air Cargo Asia Pacific, Fowarder Magazine, PVS Shipping Line and Grupo Todologisticas have covered the news about the success of Conqueror's Annual Conference.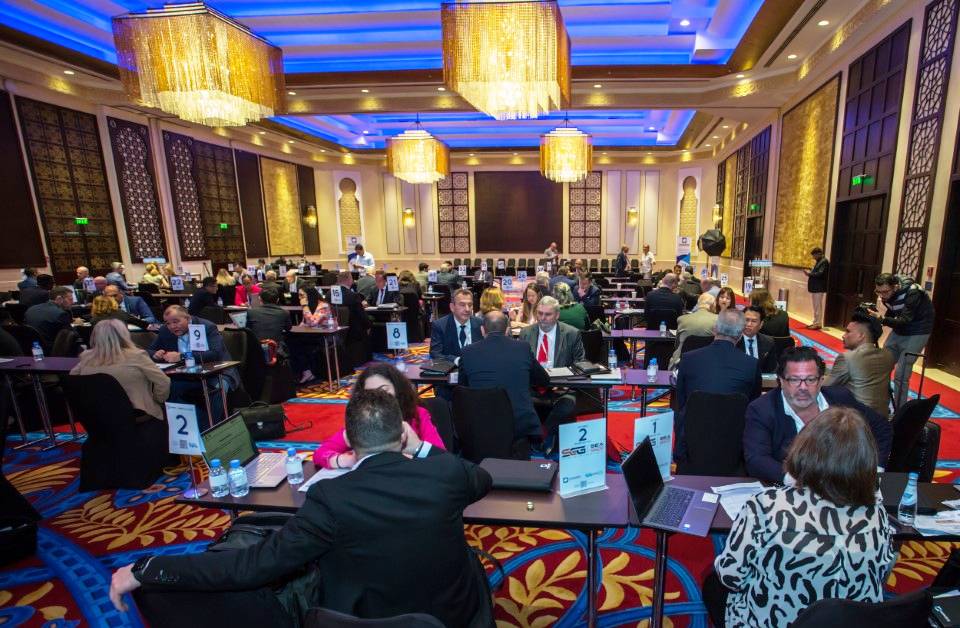 All seven logistics websites mainly talk about the success of the face-to-face meetings, how they strengthened the networking among the members, and the advantages of socialization and one-to-one meetings for the member companies.
These are the websites that have published the news of Conqueror's 9th Annual Meeting.
Air Cargo Asia Pacific is a news website dedicated to the air cargo sector. It garnered The International Air Cargo Association (TIACA) award for "Best Industry Magazine". Moreover, it publishes insightful interviews and reviews that allow for a better understanding of the air cargo industry and its developments.
AJOT or the American Journal of Transportation is a web portal publishing relevant news from the transportation and logistics industry. This website features the latest and most relevant news and reports from the international freight forwarding industry.
Cargo Breaking News is an Indian platform for cargo, multimodal logistics, warehousing, and all other sub-sectors in the supply chain industry. Furthermore, this magazine includes several sections like news, opinions, and interviews from the freight forwarding sector.
Forwarder Magazine is an all-inclusive resource for logistics, shipping and forwarding news, information and insight. From expert opinions to trade-specific knowledge in the air/sea/road freight sector, this website covers everything of relevance in the freight and logistics market.
Grupo Todologisticas is a company that has been helping entrepreneurs in the logistics industry to generate new business opportunities by helping them to enhance their marketing and promotion strategies.
Novologistica is a Spanish-language logistics news portal offering a comprehensive source of information regarding everything related to the supply chain industry. It regularly publishes articles, news, interviews, and reports for logistics and transport professionals.
PVS Shipping Line is a private independent liner, with over a decade of experience in shipping and NVOCC operation. This UK-based company presently owns a fleet of 2000 TEUs, with a mix of 20′ / 40′ STD & HC and Special Equipment. Additionally, they perform the crucial task of meeting the soaring demands and needs of its customers beside providing the most reliable services throughout shipping routes.