Conqueror's 9th Annual Meeting brought together freight forwarders from more than 50 countries to Doha who got the chance to mingle and network with their logistics partners and bag new business opportunities
Conqueror Freight Network's 9th Annual Meeting, which took place in Doha, Qatar, from 6th to 8th February 2023, has successfully concluded. The in-person freight forwarders conference that took place after a three years break because of the pandemic, allowed the network members to carry on constructive business discussions and do the groundwork for lucrative concerted projects.
"In the last three years, Conqueror has grown considerably and we have retained our position as the largest exclusive logistics network in the globe. Conqueror's 9th Annual Meeting allowed us to promote a sense of trust and bonding within our network, which will surely boost the collaborative endeavours of our members. Most importantly, the meeting thoroughly satisfied our members who are sure to return to their respective cities with plenty of new business prospects in hand," says Mr. Antonio Torres, Founder, and CEO of Conqueror Freight Network.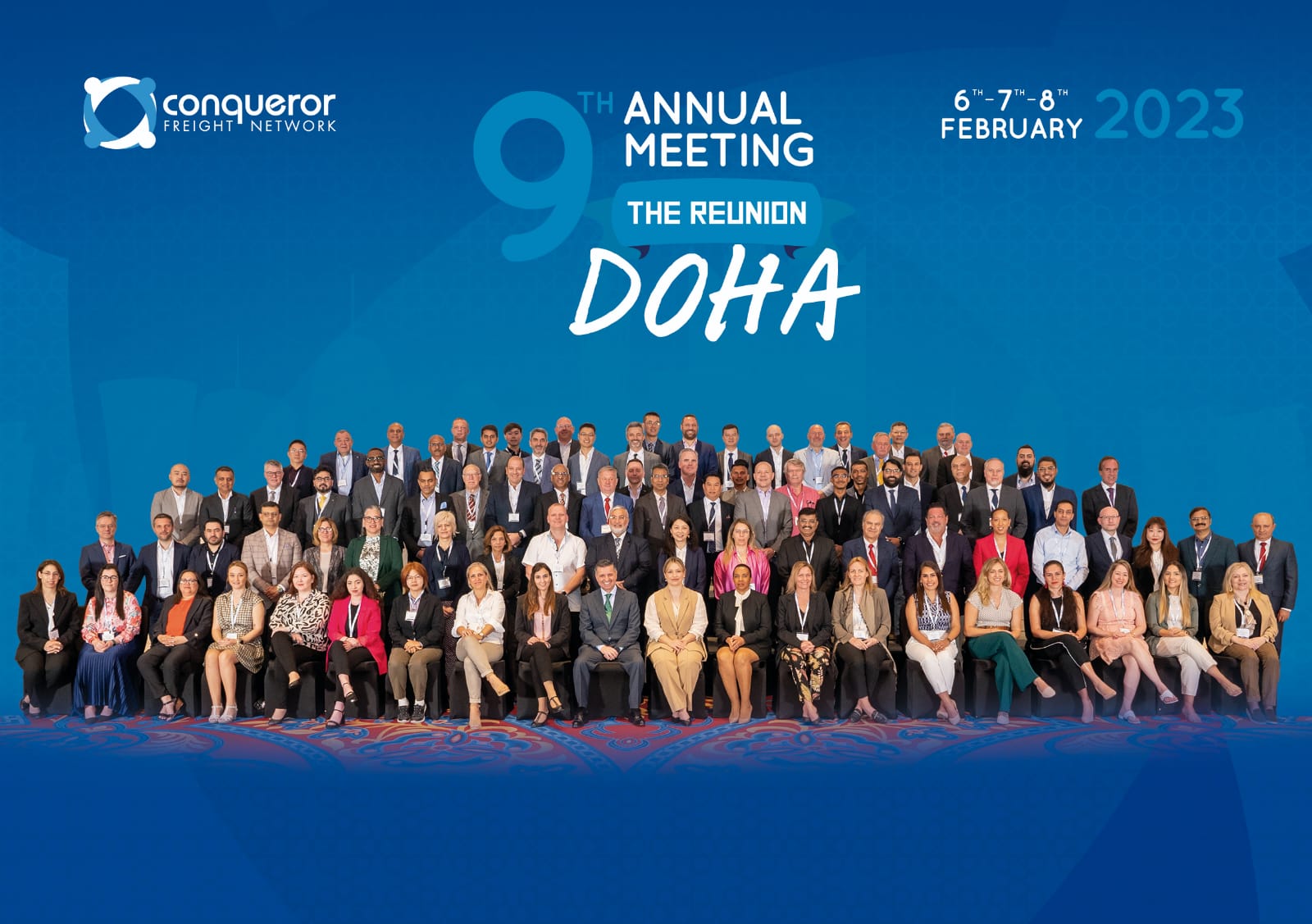 On the occasion of this meeting, Conqueror created a new web app that allowed the delegates to constantly stay updated with the meeting agenda. On logging in this application the delegates could access every meeting information and check all the required information about the everyday agenda of the meeting that greatly helped the agents.
Conqueror members gathered at the Intercontinental Hotel, Doha, for three days of back-to-back networking. The event started with a desert safari to the outskirts of Doha which allowed the delegates to strike the right chord with their future business partners before the commencement of the conference. The delegates participated in almost 3000 one-to-one meetings with their chosen partners to make way for collaborative business endeavours. The Gala Dinner party was yet another meeting highlight where the members had a fantastic time over food, drinks, and live music while strengthening the bonding with their partners.
As stated by one of the attending members, "It was a very well-organized and fruitful conference. I wish everyone a good and safe journey back to their respective countries. I hope our fellow members will continue to support us and I wish everyone a great and successful 2023."